49 dygn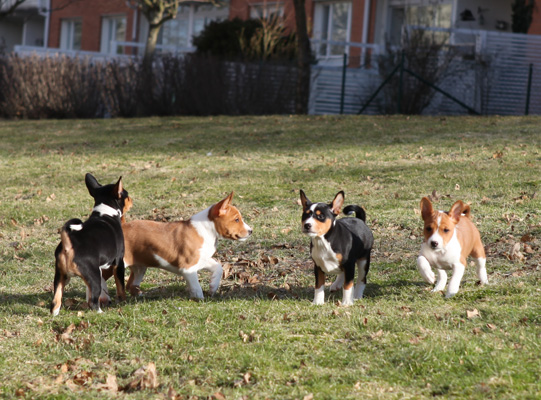 Idag har vi varit ute.
Today we went outdoors.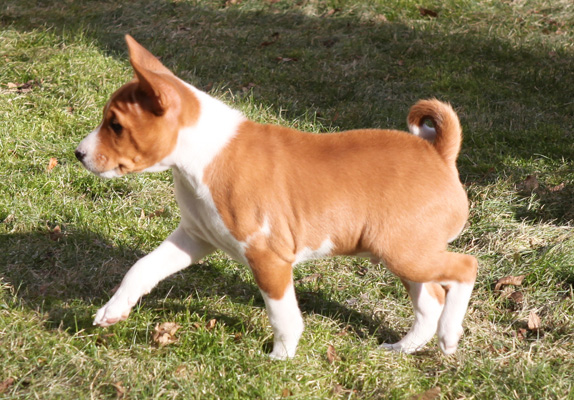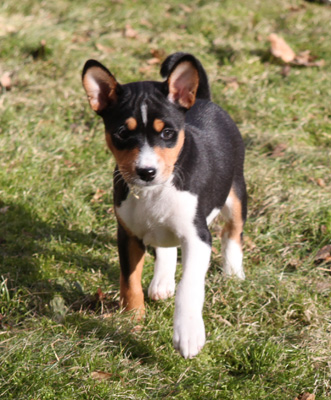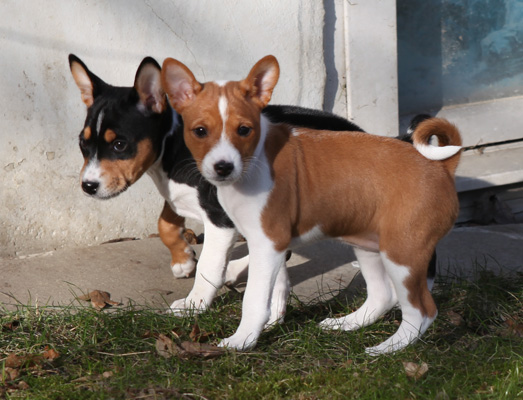 Det var lite kallt, men väldigt roligt!
A bit cold, but very funny!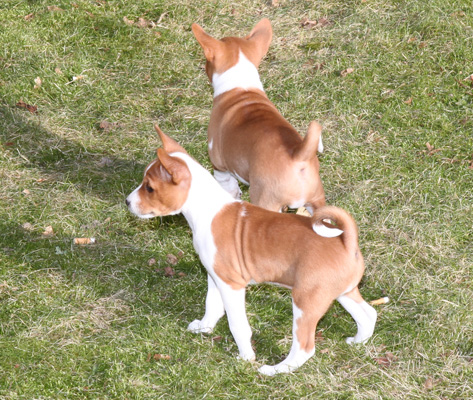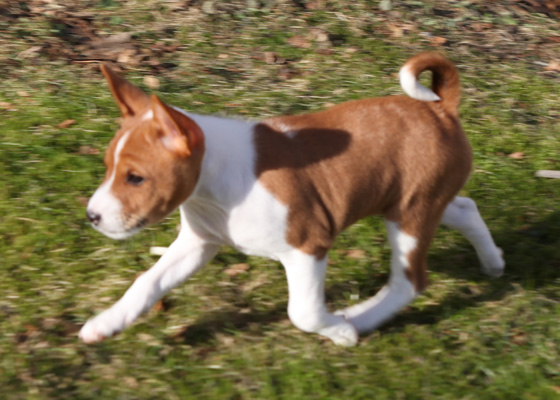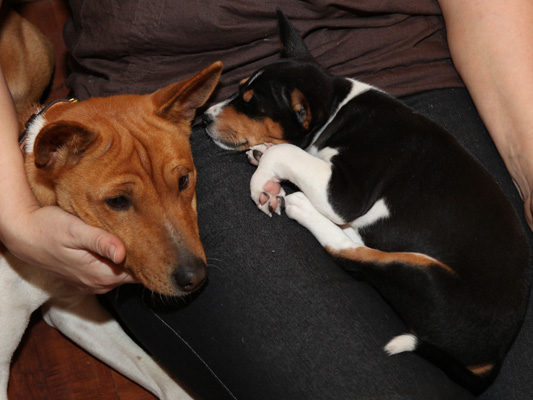 Sen kom storebror Verro och hälsade på.
Then came big brother Verro for a visit.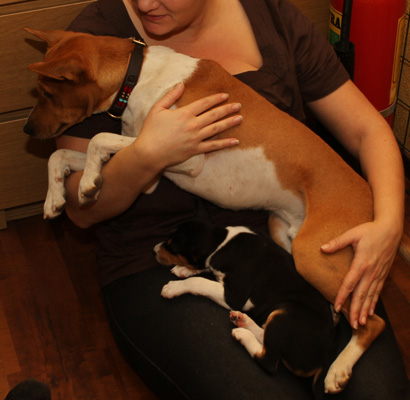 Han är stor kille nu, men tycker fortfarande om att gosa i famnen.
He's a big boy now, but still enjoys sitting on the lap.

Kenya, Jaffa, valparna, Kevin & Verro.
Kenya, Jaffa, the pups, Kevin & Verro.

Verro tyckte det var mycket roligare att busa i sängen med morbor Kevin.
Verro had more fun playing in the bed with uncle Kevin.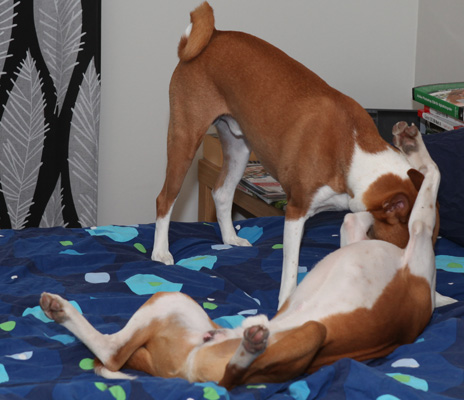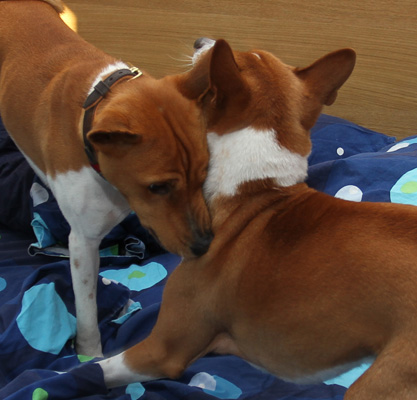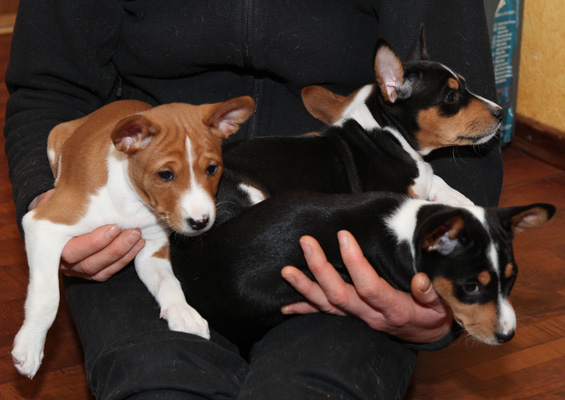 Men vi hade ett mysigt knä att sitta i så vad gör det?!
But we had a cosy lap to sit on so what's the difference?!